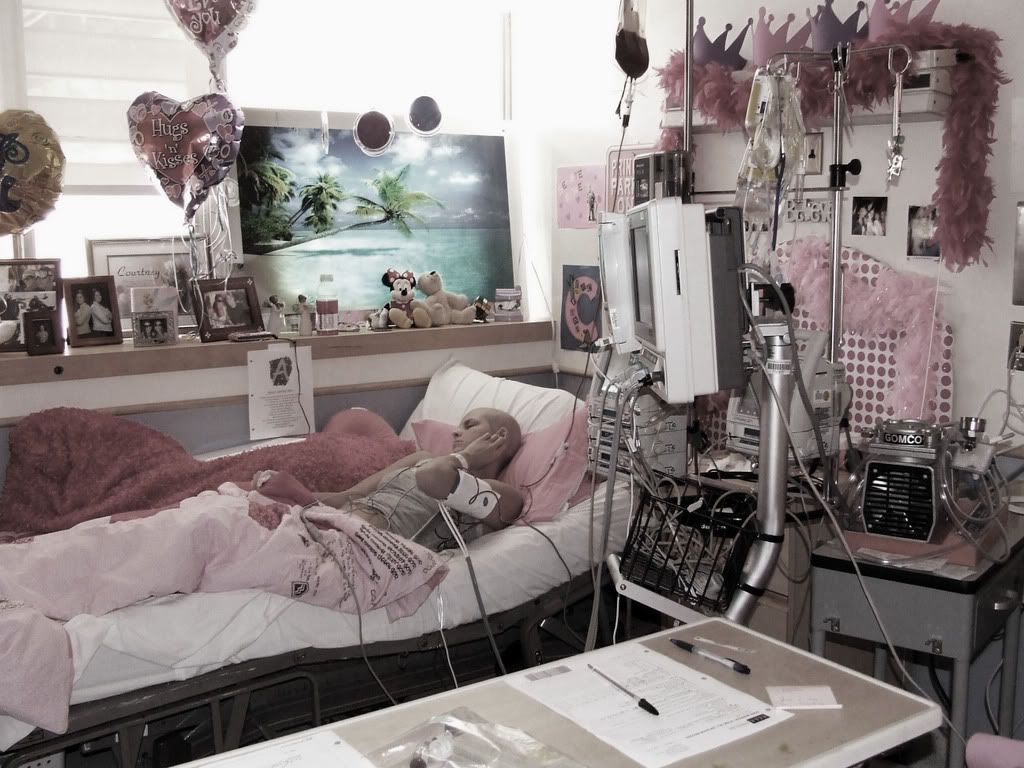 i slipped on the thin cotton, and left the string in the back untied, before wiping the sleep out of my eyes. the nurse had given me a thick plastic bag to hold my belongings during the surgery. i was excited. i was scared.
it has been exactly a year, since i was given the
privilege
to lay down my life for another: my sister.
our angel,
courtney
nicole
blessed all of our lives, and with her signature, a single copper
penny
, she continues to impact mine. however, it is not my intent to "go there" with this blog entry. rather, i wanted to share this
ironically
gracious anniversary, where i thought i could save the life of another. yet, it was in giving myself away, that i have received more of life than i could imagine.
still broken, but even more filled with love; thank you
courtney
nicole
, for helping to open my heart.
the night before the transplant last september. we miss you baby girl.